How will you enter the world of Franka Robotics?
Whether for industrial production or research and development,
we have you covered with one of our dedicated products below.
FRANKA PRODUCTION 3
The robotic automation tool for industry and beyond.
Franka Production 3 is the industry certified system that easily turns process expertise into robotic automation – thanks to straightforward operation and powerfully intuitive interfaces. Plug-and-use setup, simple connectivity and easy programming via modular App building blocks help you pay back your investment and scale it as fast as possible.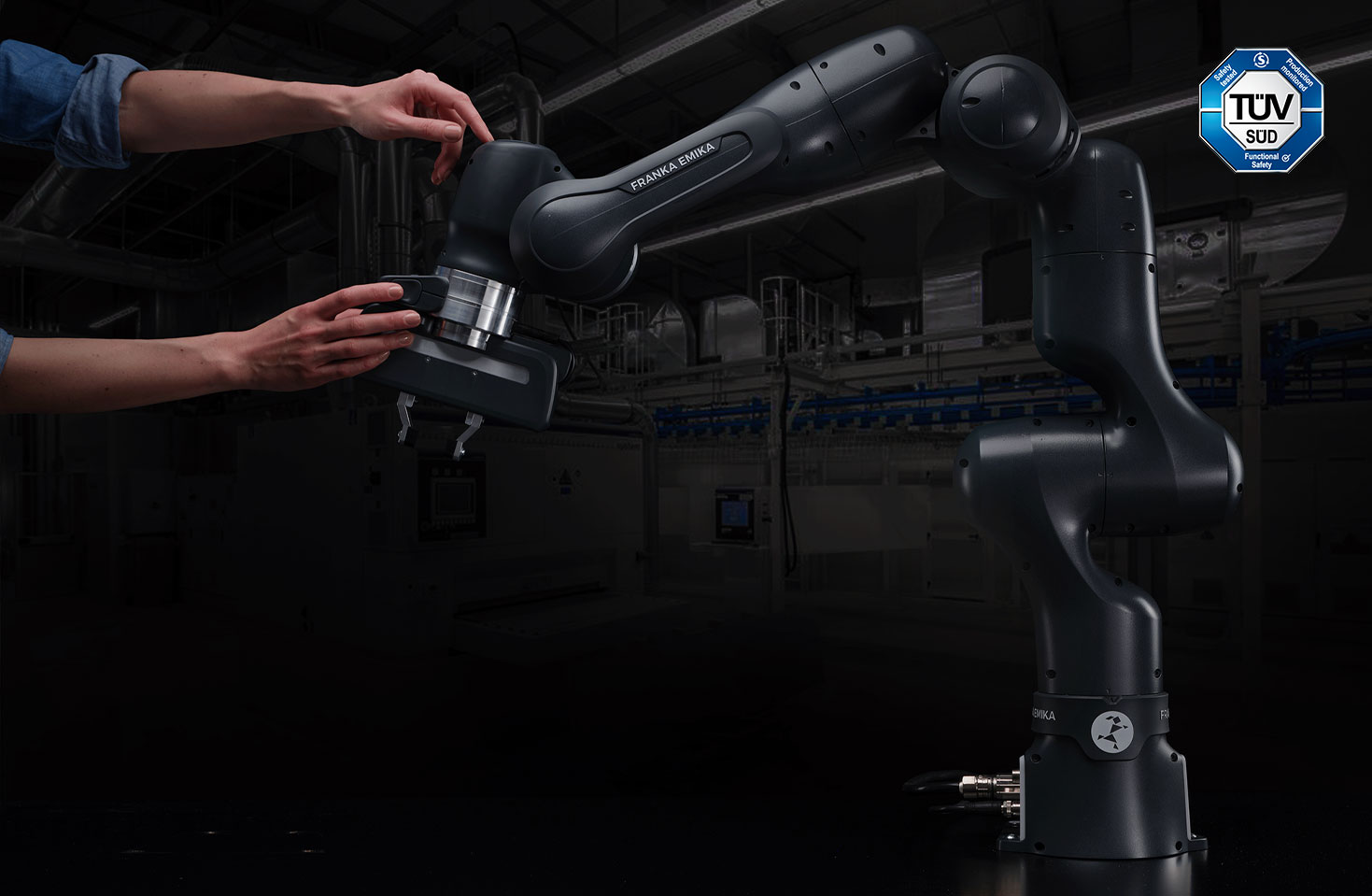 FRANKA RESEARCH 3
The platform of choice for cutting edge AI & Robotics research.
Franka Research 3 empowers researchers with a unique combination of market leading physical interaction features, powerful control interfaces*, unmatched data transparency, ease of use for a quick time to delivering results, and the largest and most active community of the world's most innovative robotics researchers.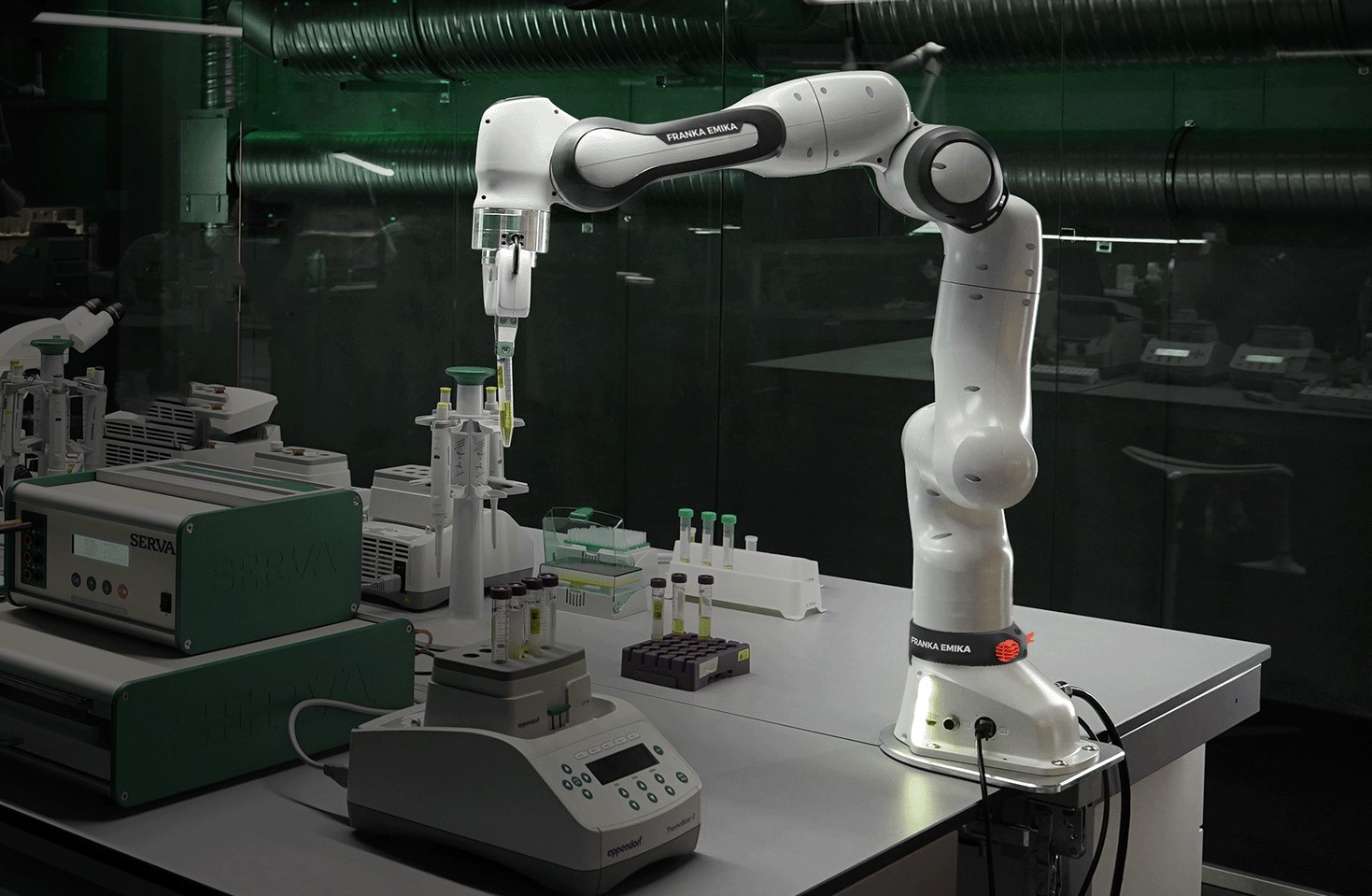 * The Franka Control Interface (FCI) bypass the robot's control architecture and can only be licensed for non-commercial uses
Easily turn your process expertise into robotics automation.
Franka Production 3 is immediately ready for installation and commissioning in your industrial environment. Low space requirements, uncomplicated plug-and-use installation and various interfaces for peripheral devices makes it the perfect tool to effectively automate your tasks, from high volume to batch size 1.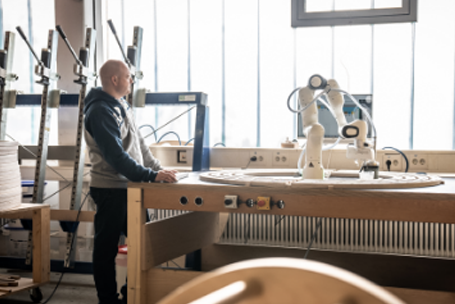 Assisting with gluing
by TQ-Systems
"You have to be open to moving forward. That's why I said we'll just try it out. Now, the robot supports us in our work. Monotonous tasks are taken over, which allows us more time to focus on the most critical aspects."
Elias Holocher, Managing Director
HolzKunst Holocher GmbH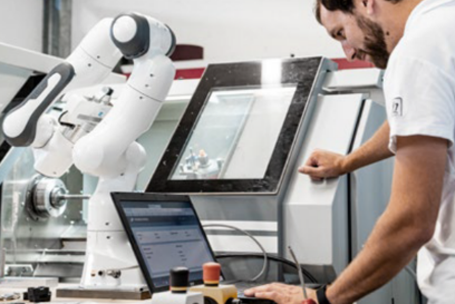 Immediate machine loading
by TQ-Systems
"We were surprised how easy it was to integrate the robot. We were able to use it immediately in production and it already paid for itself after 3 months."
Hannes Moser, Moser Zerspanungstechnik e.K.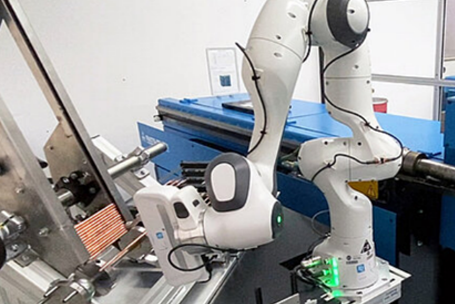 Set to go in three hours
by TQ-Systems
"After only 3 hours, the setup and programming process, as well as the integration of the robot with our machinery, were complete. Convinced by TQ and the robot by Franka Emika, we decided to deploy two systems right away."
Andreas Kerscher, Responsible Assembly Planner Maschinenfabrik Reinhausen GmbH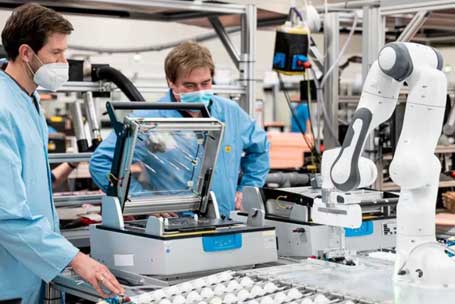 A helping hand
by TQ-Systems
"The Cobot has really been an extremely helpful hand for us. I've never taken a programming course before, and yet I immediately got acquainted with the solution."
Wolfgang Meyer, Process Engineering Manager
Frank Elektronik